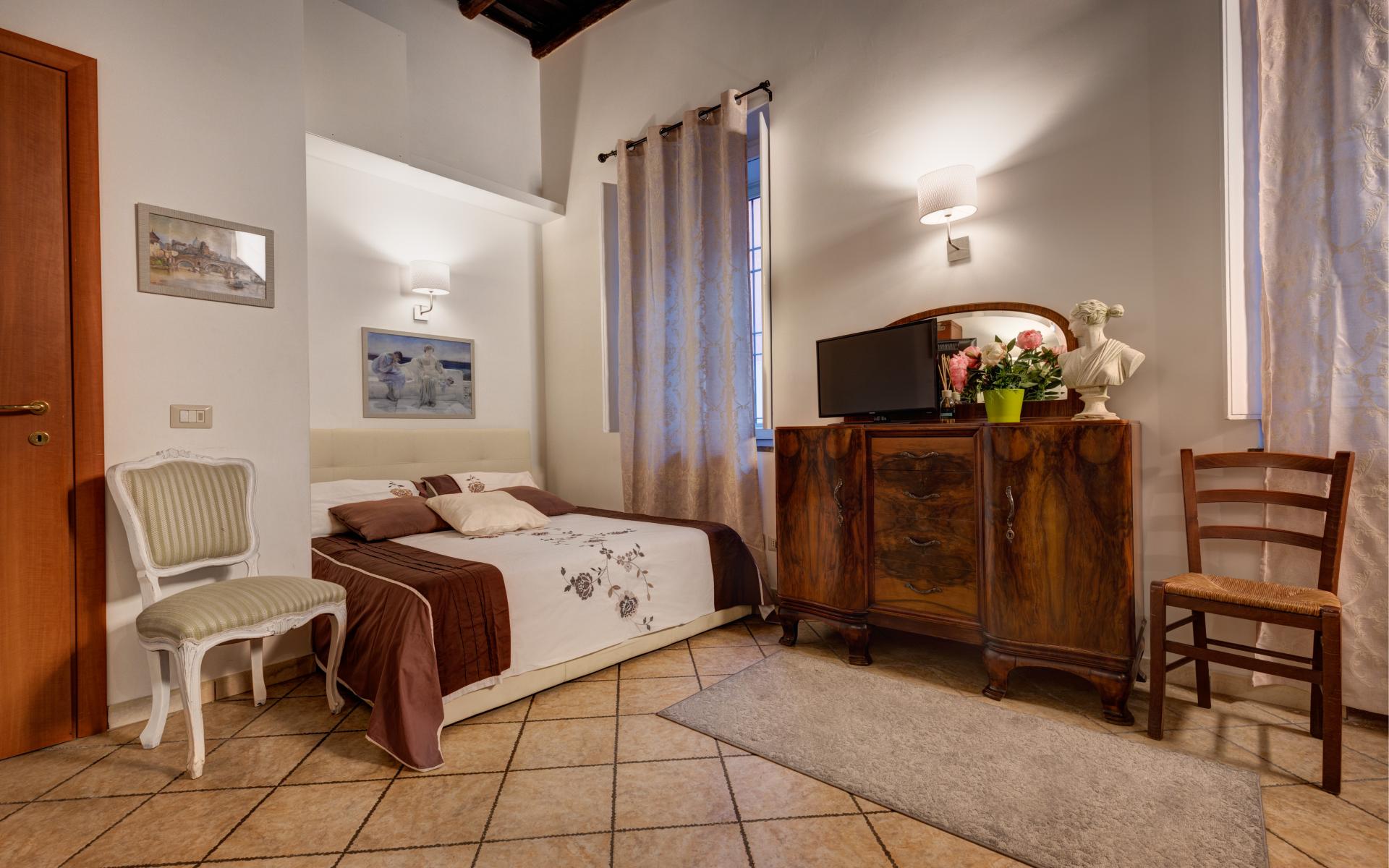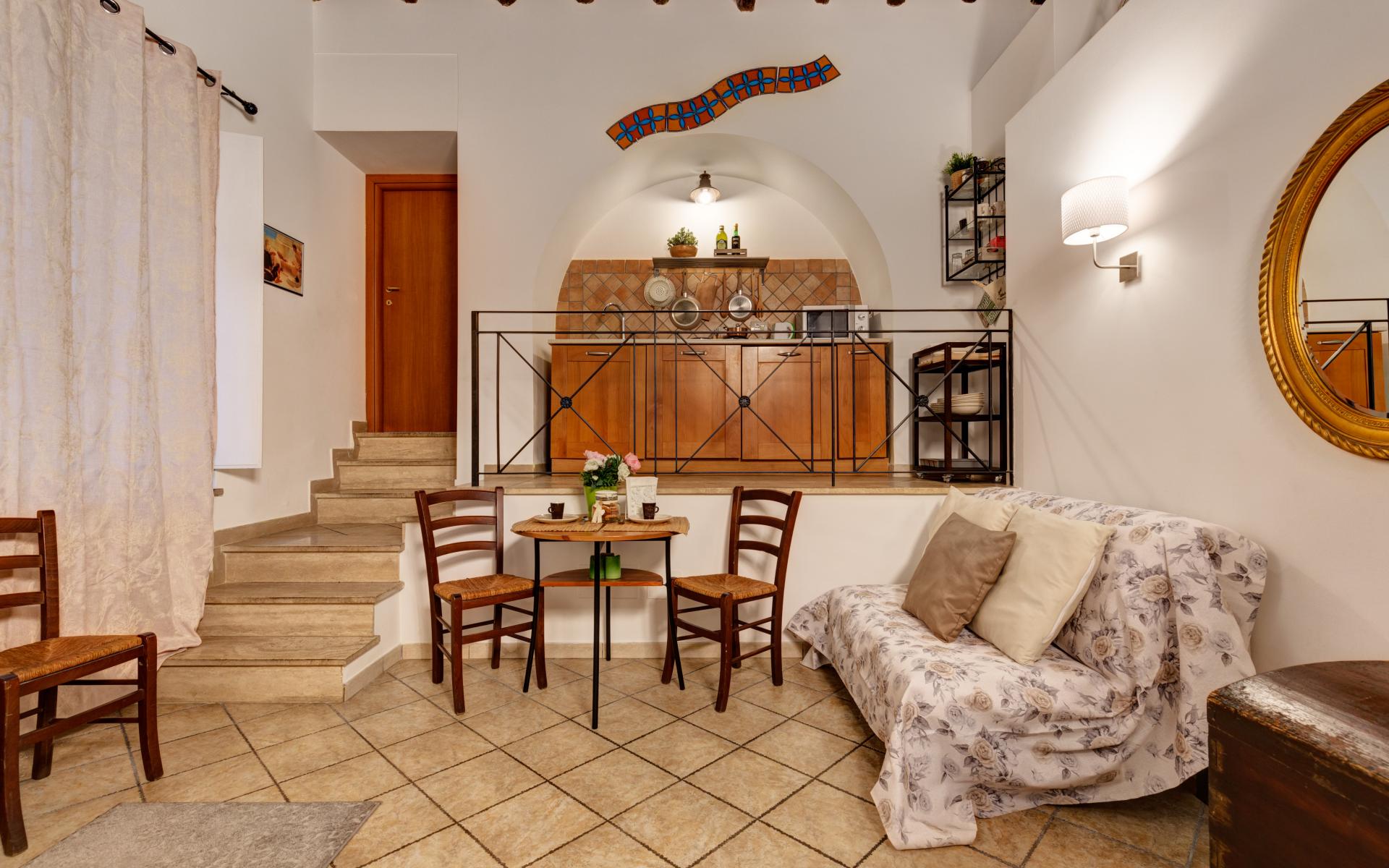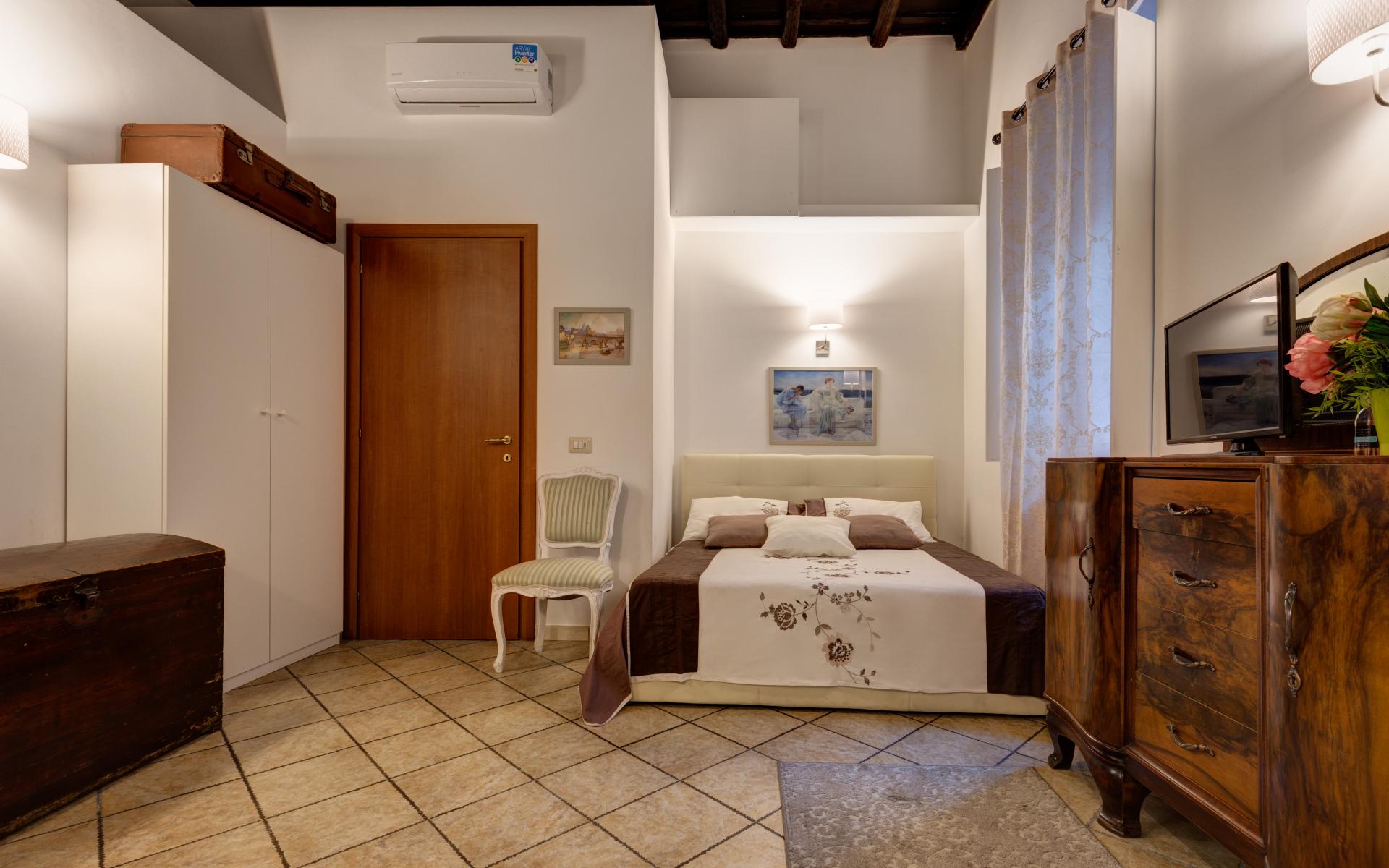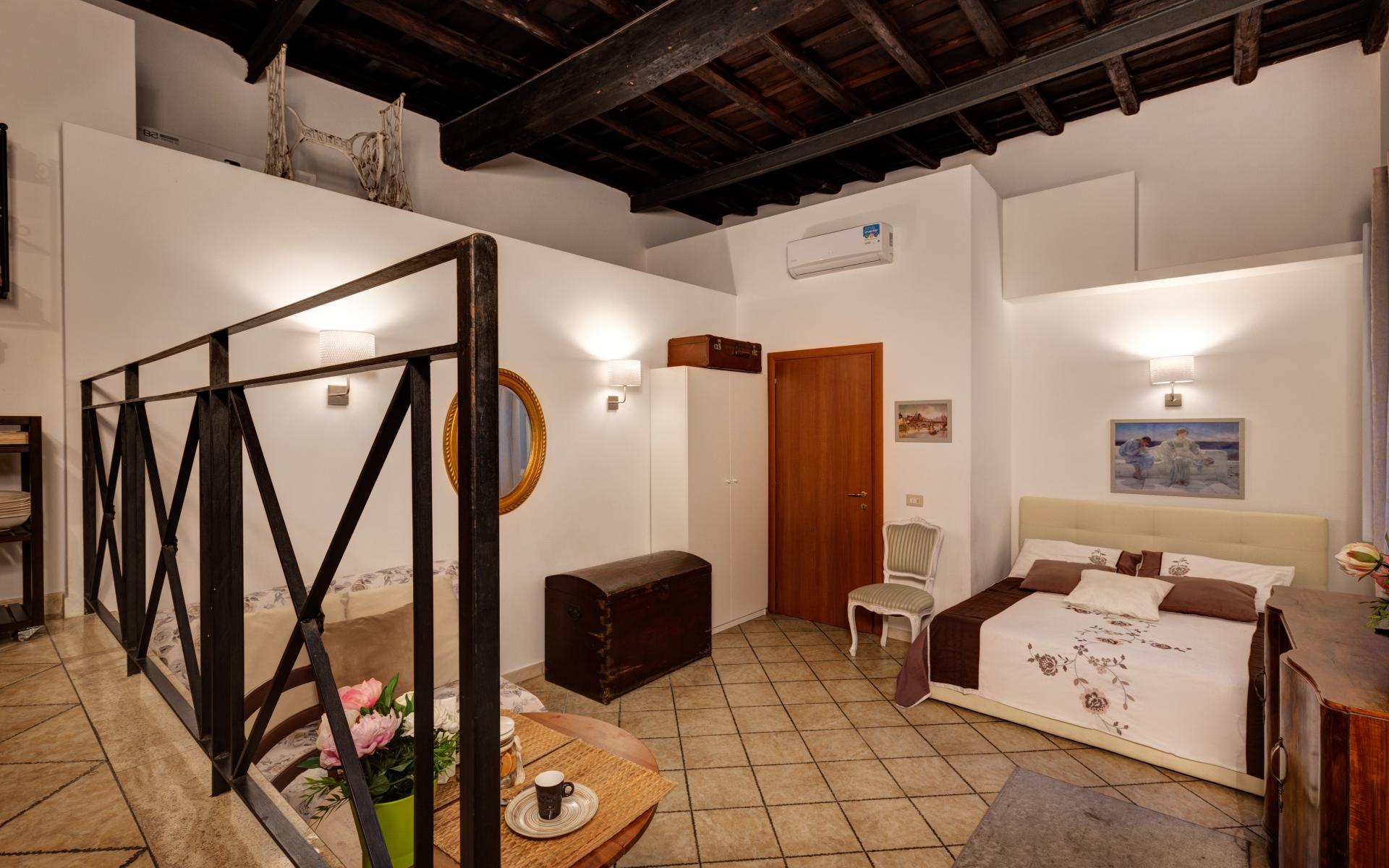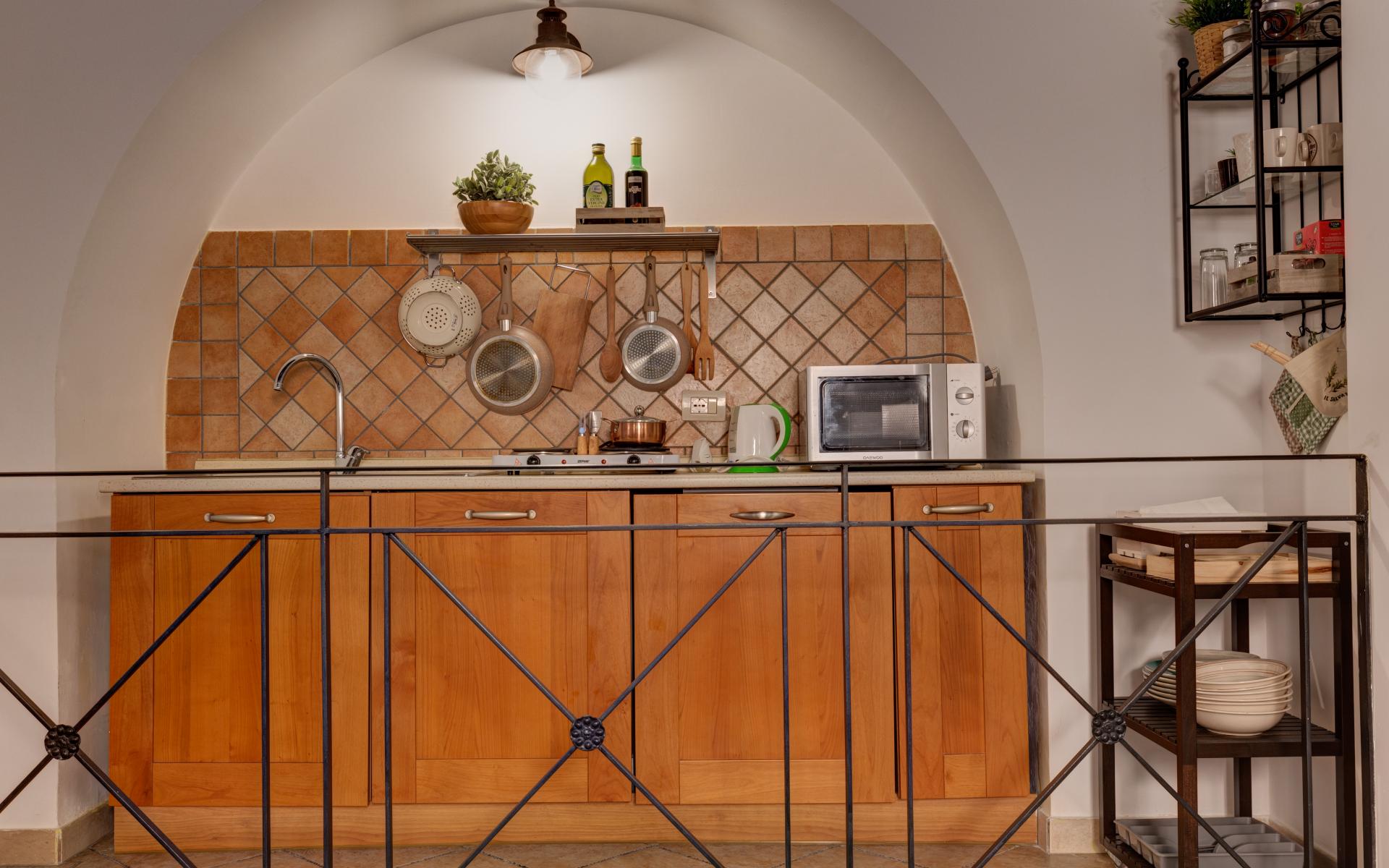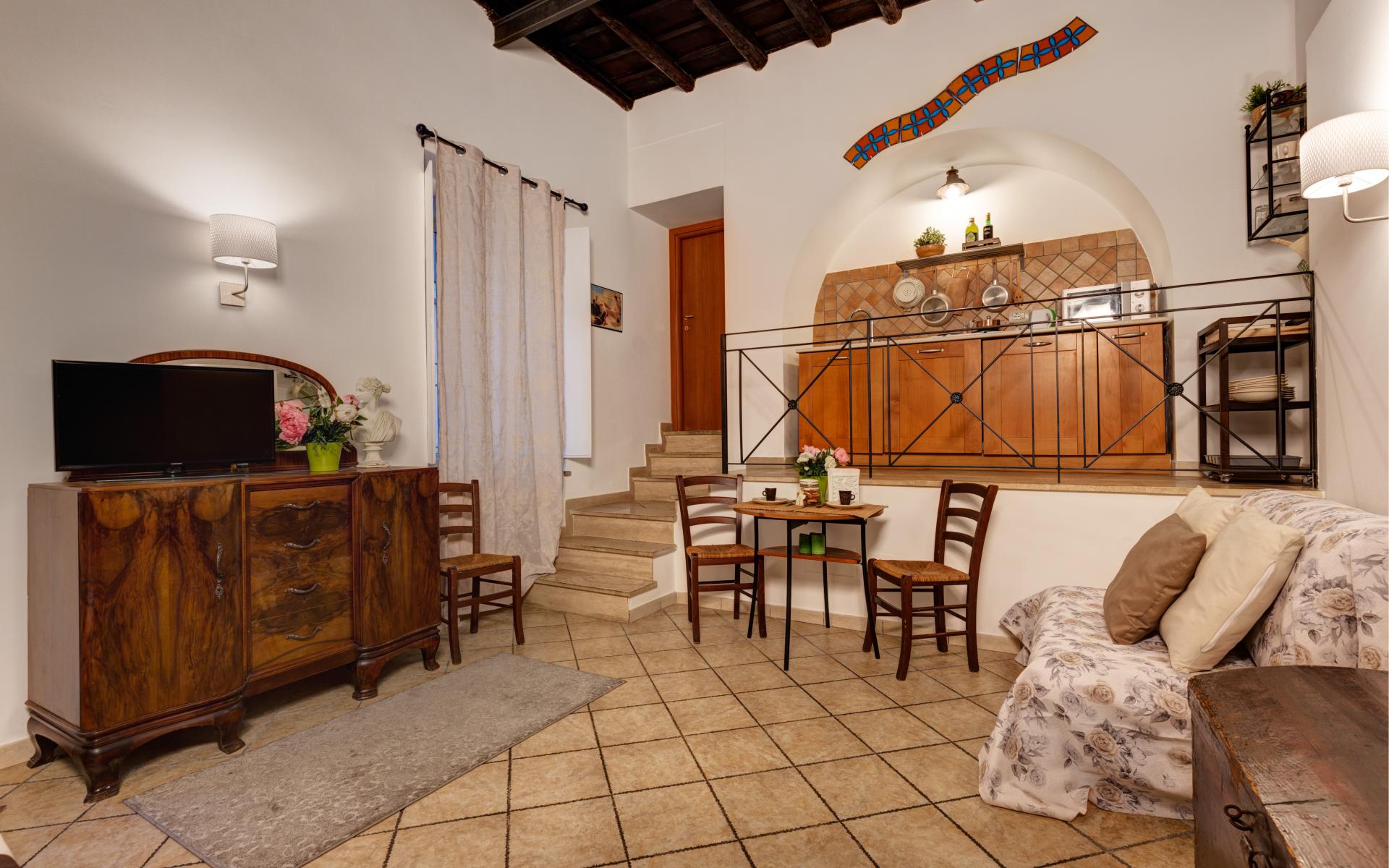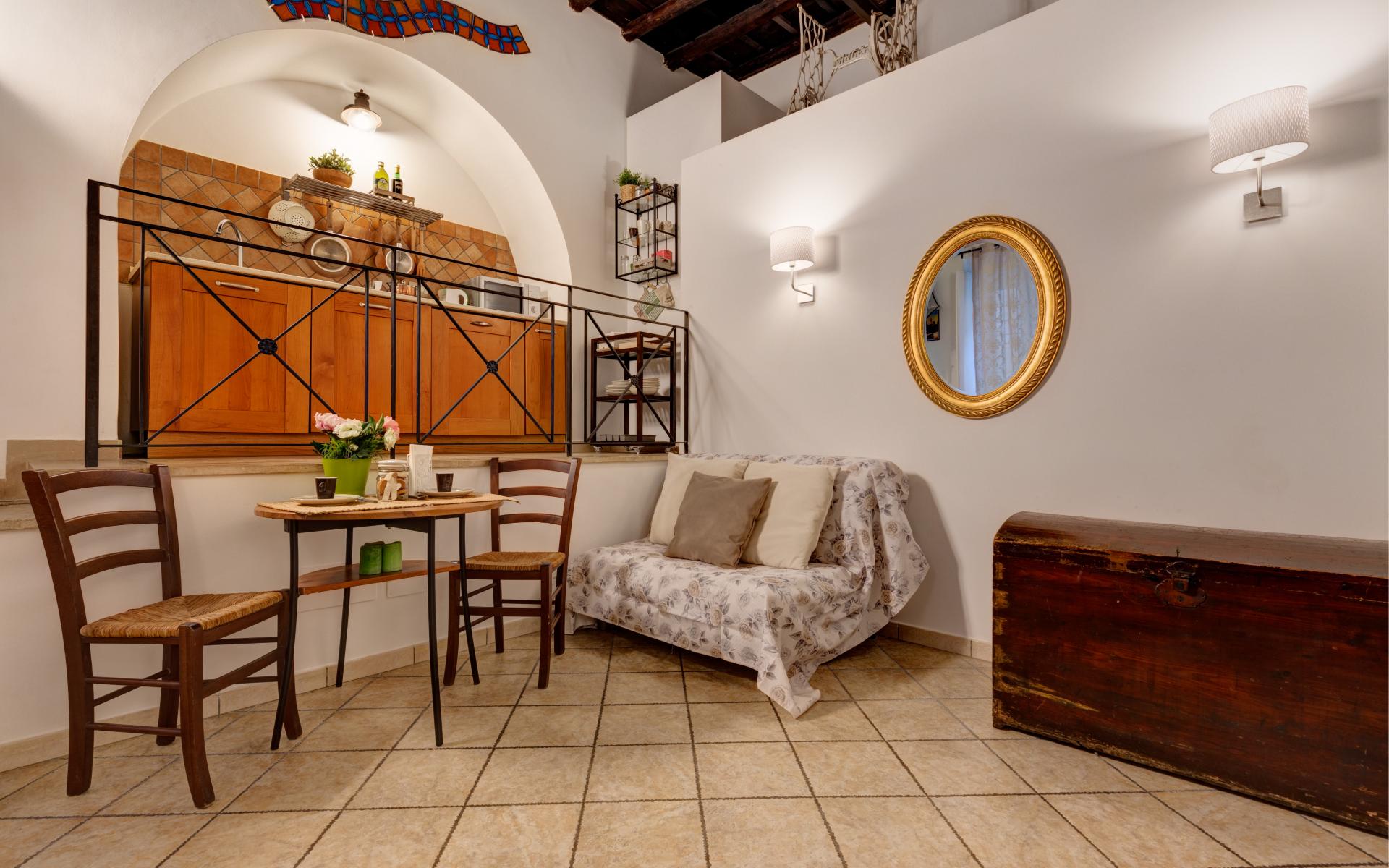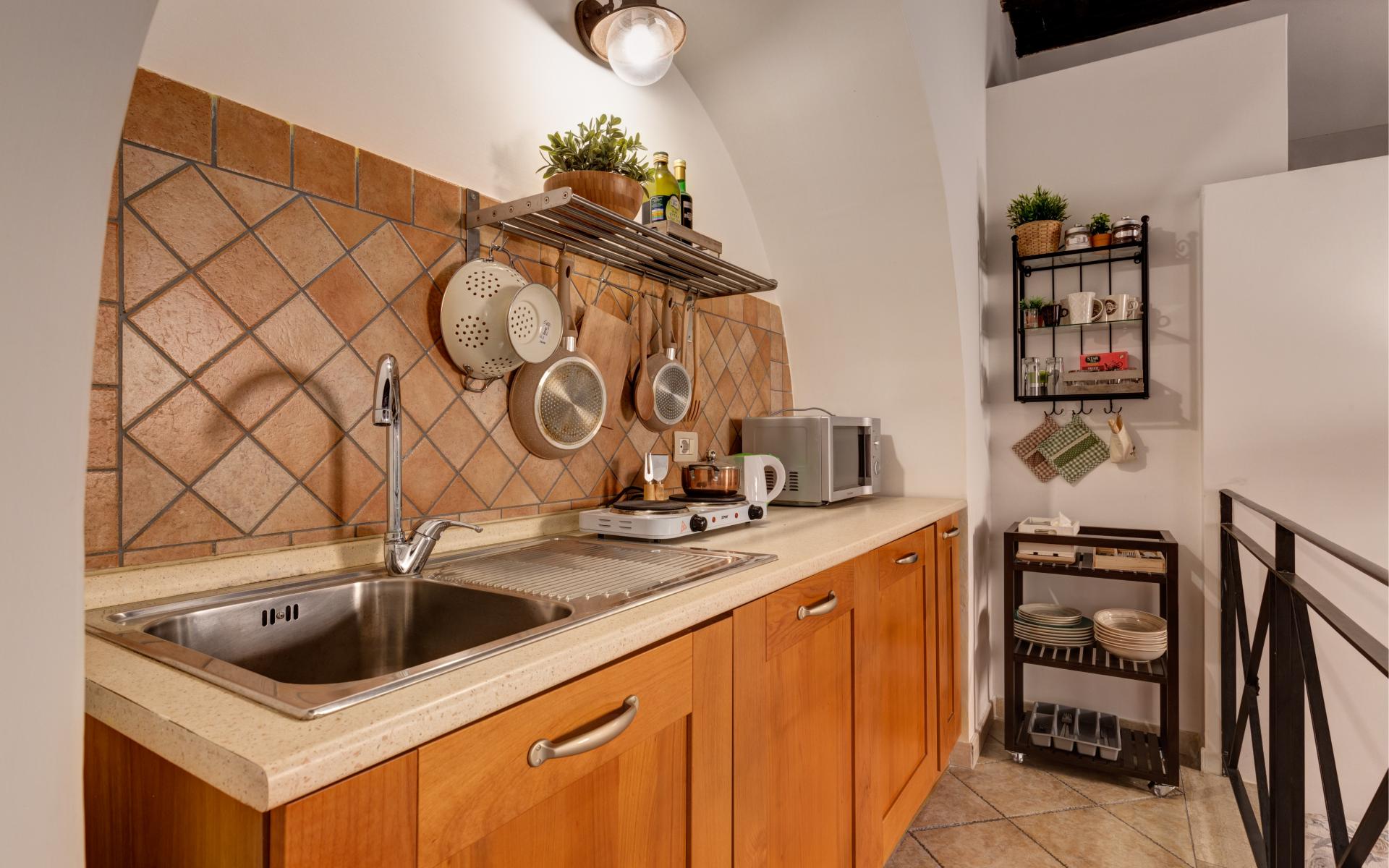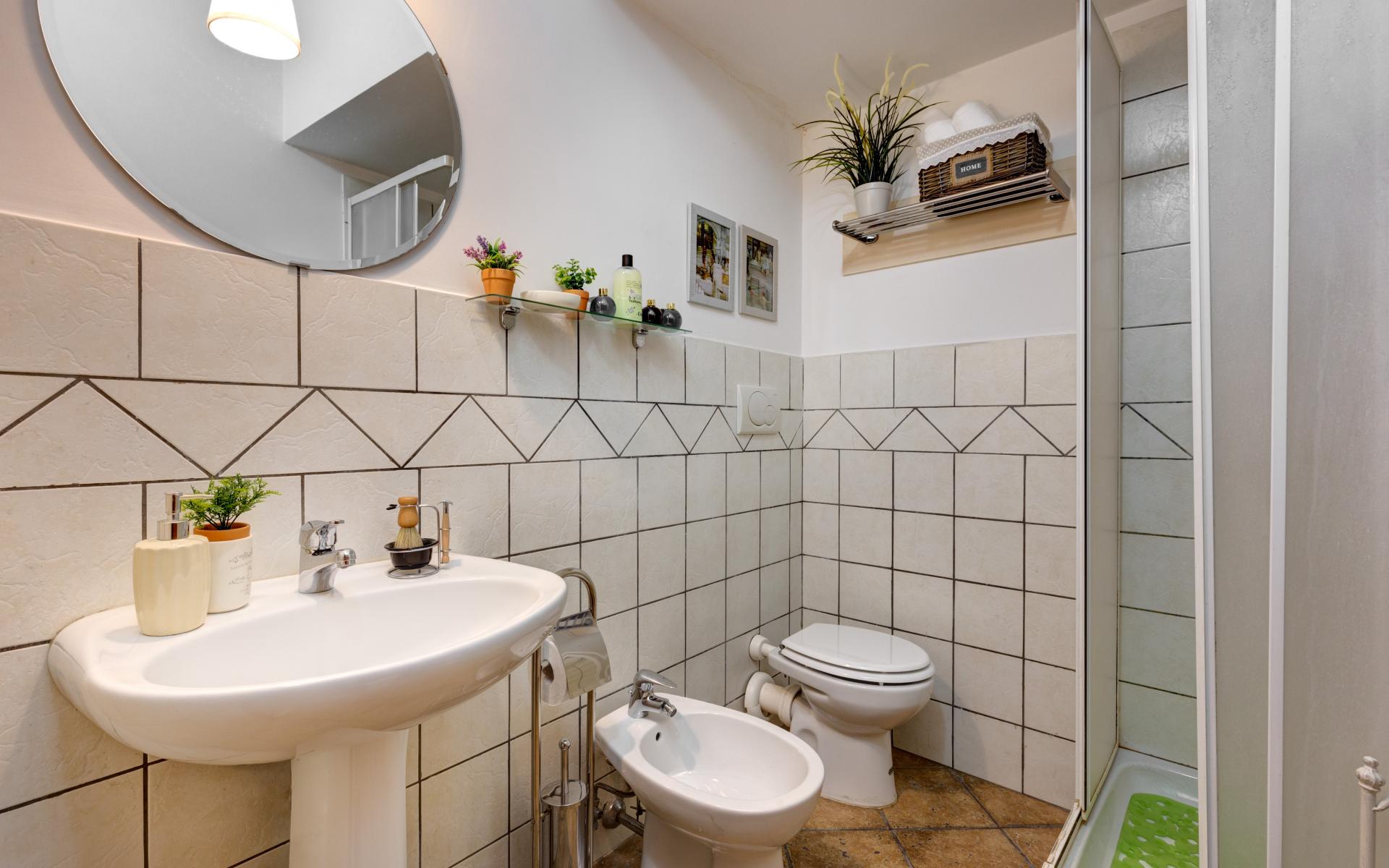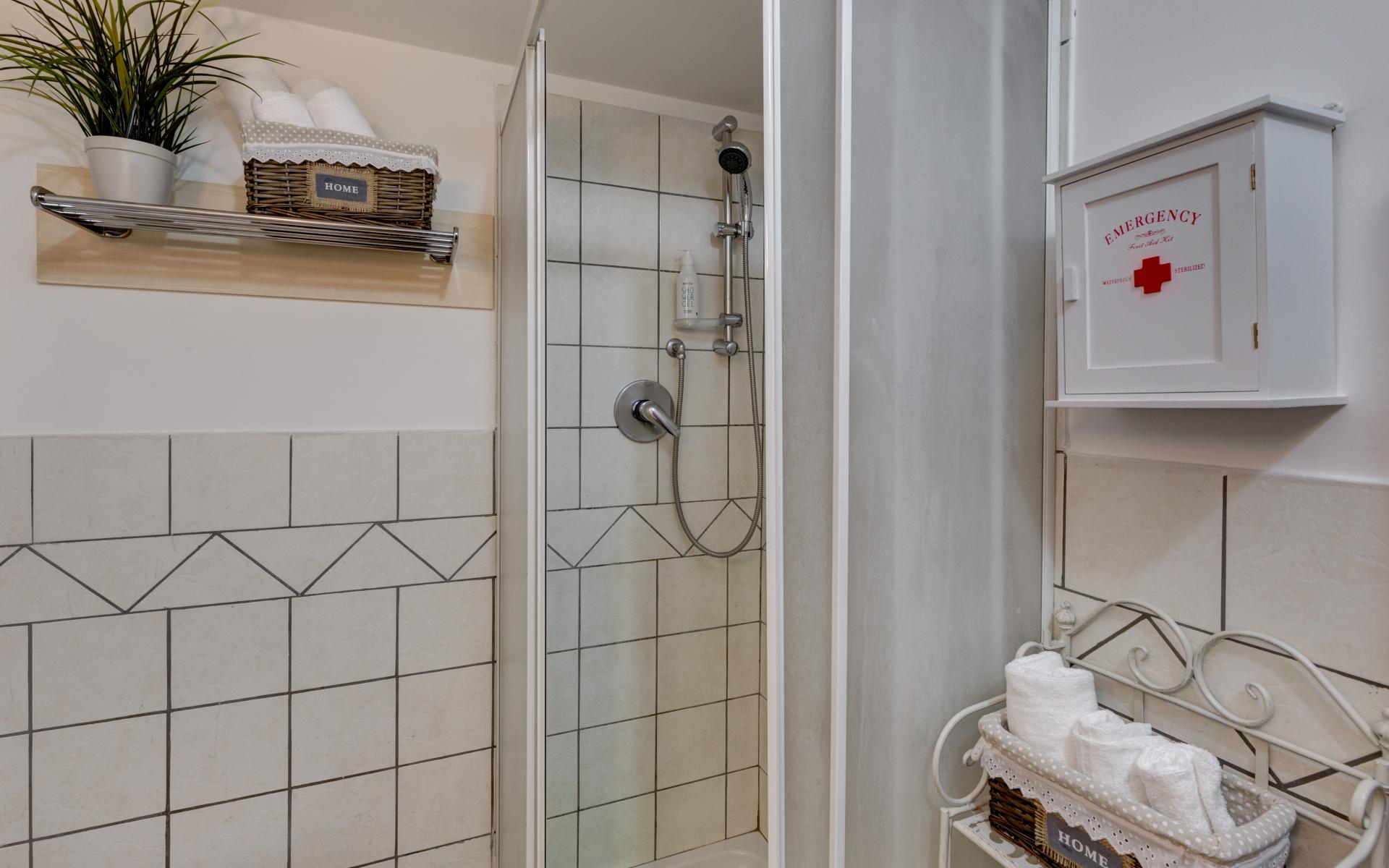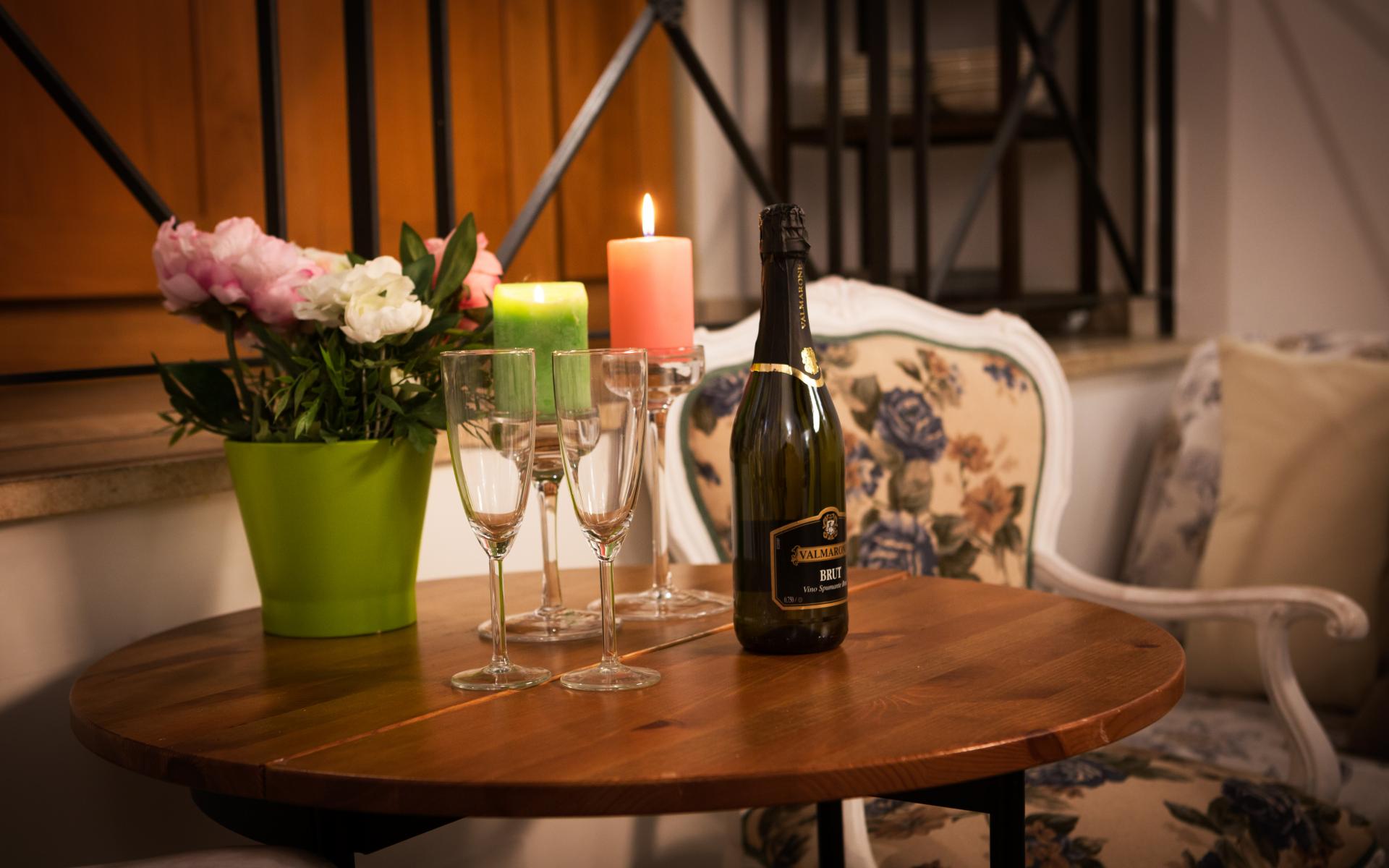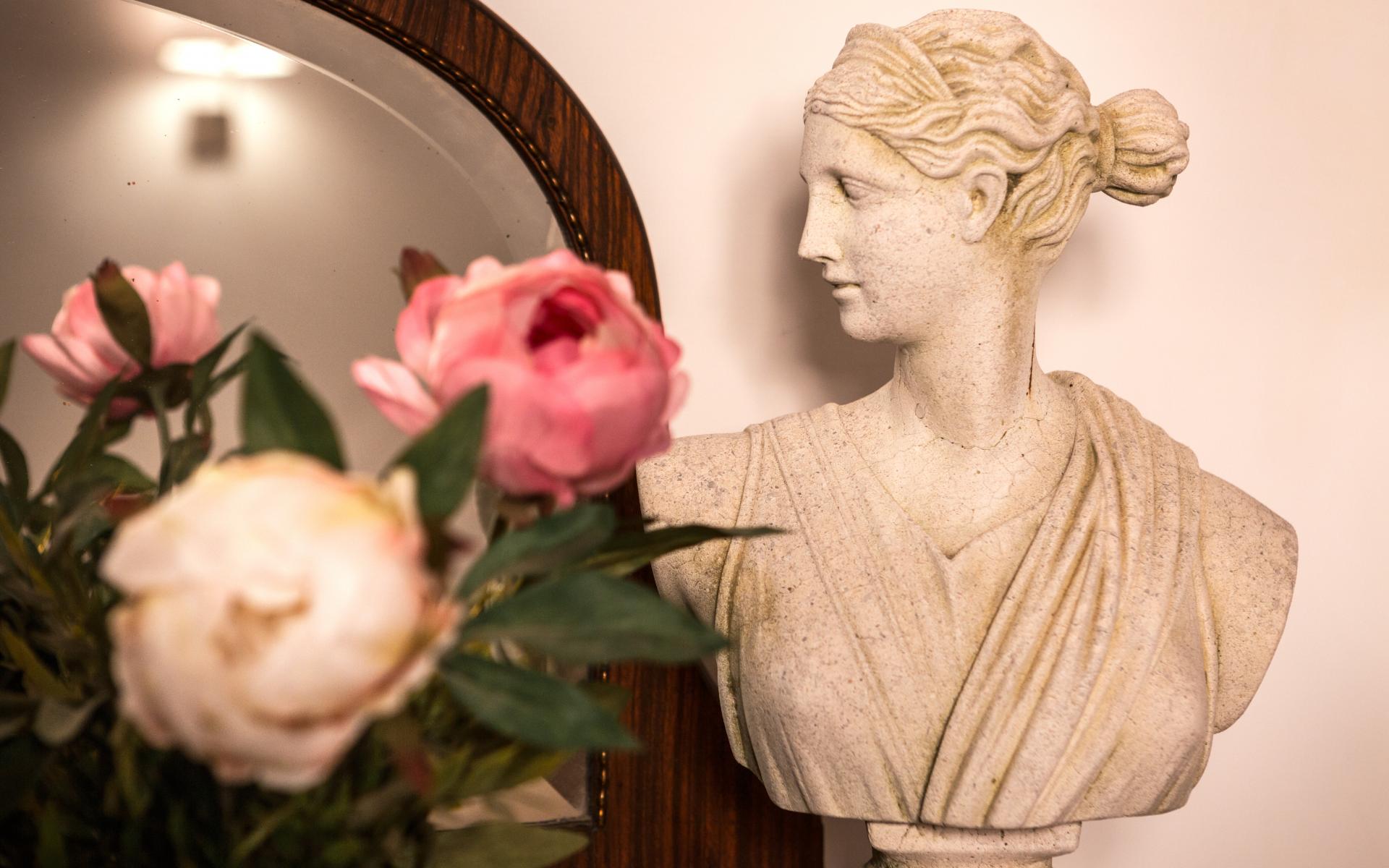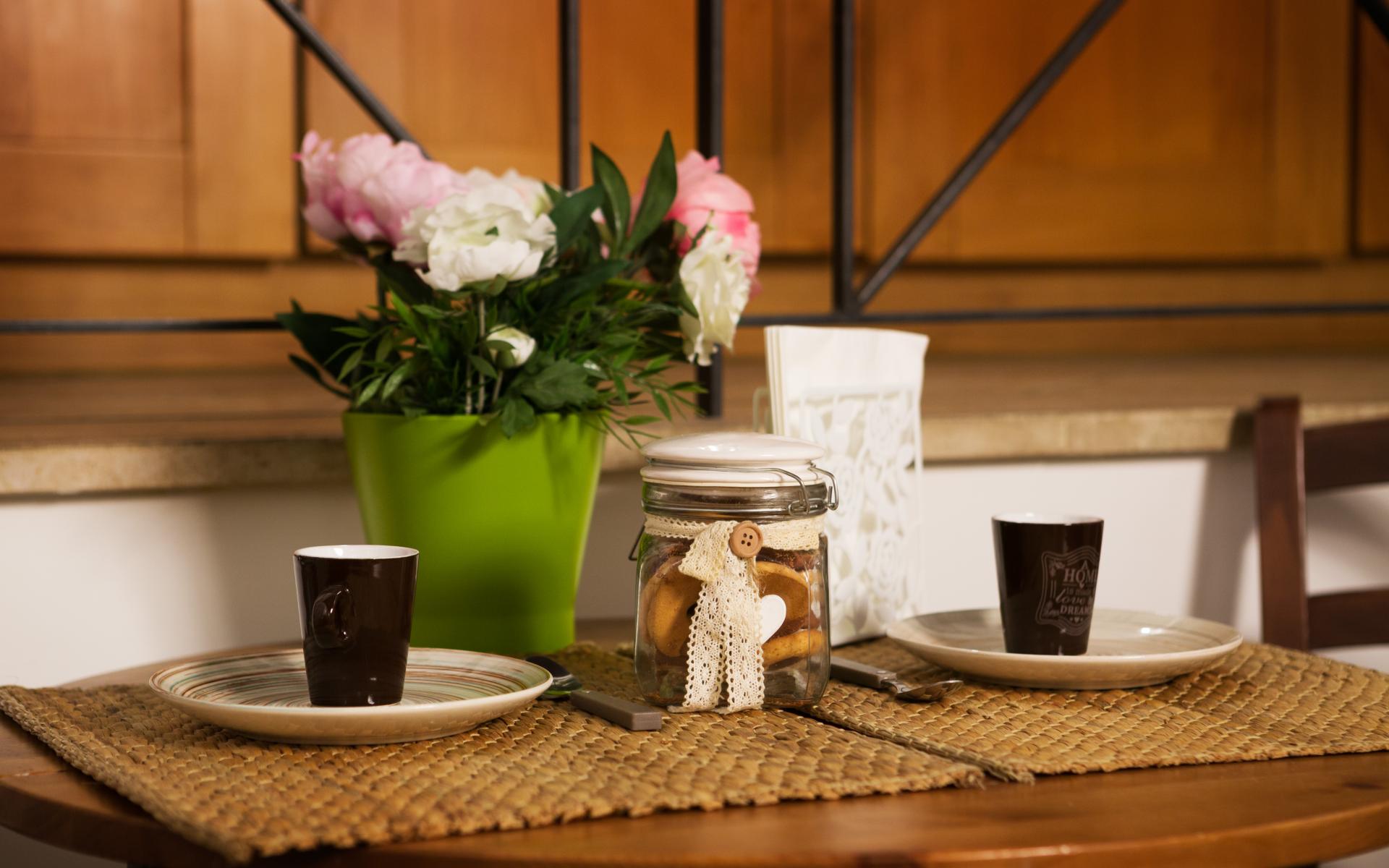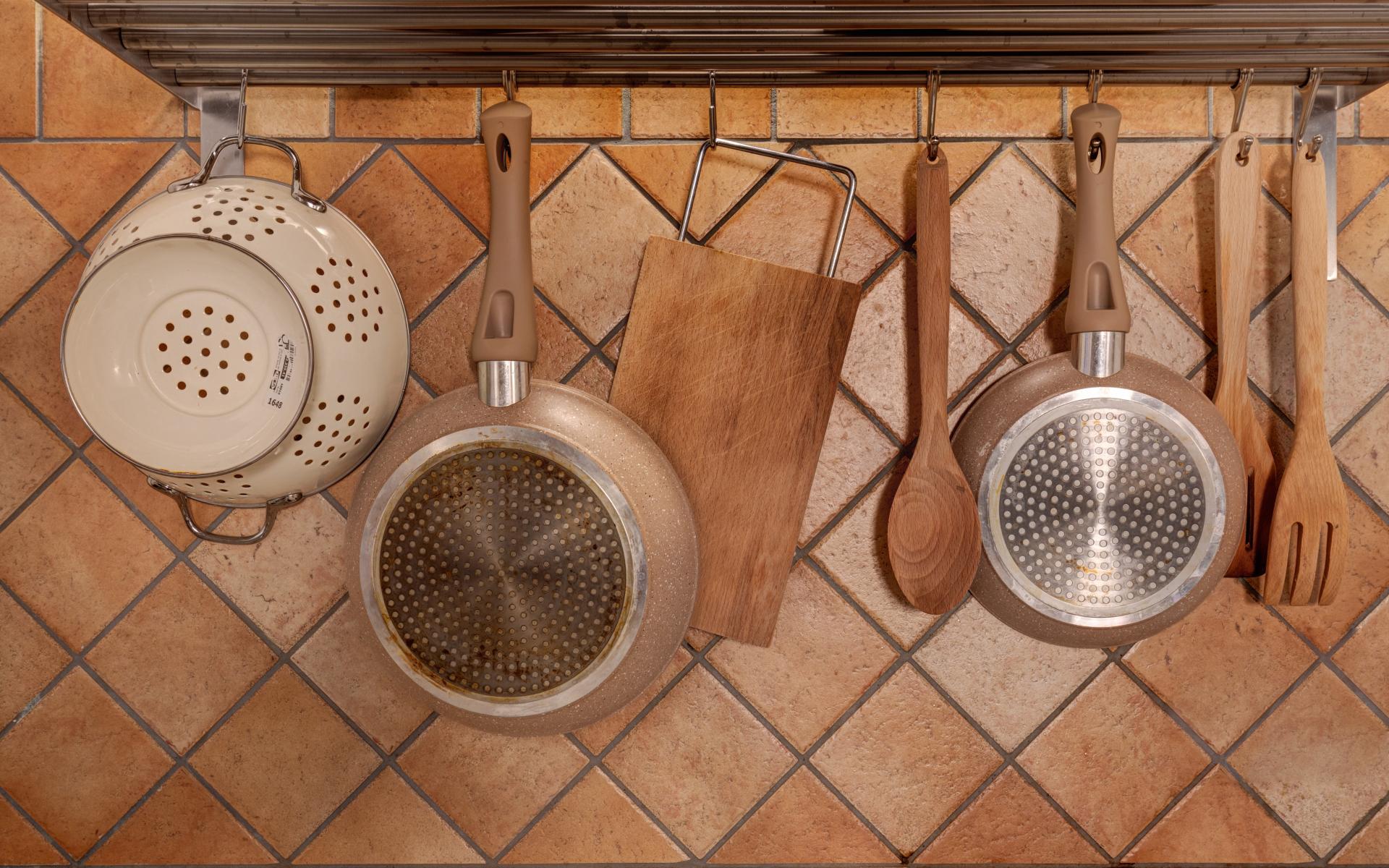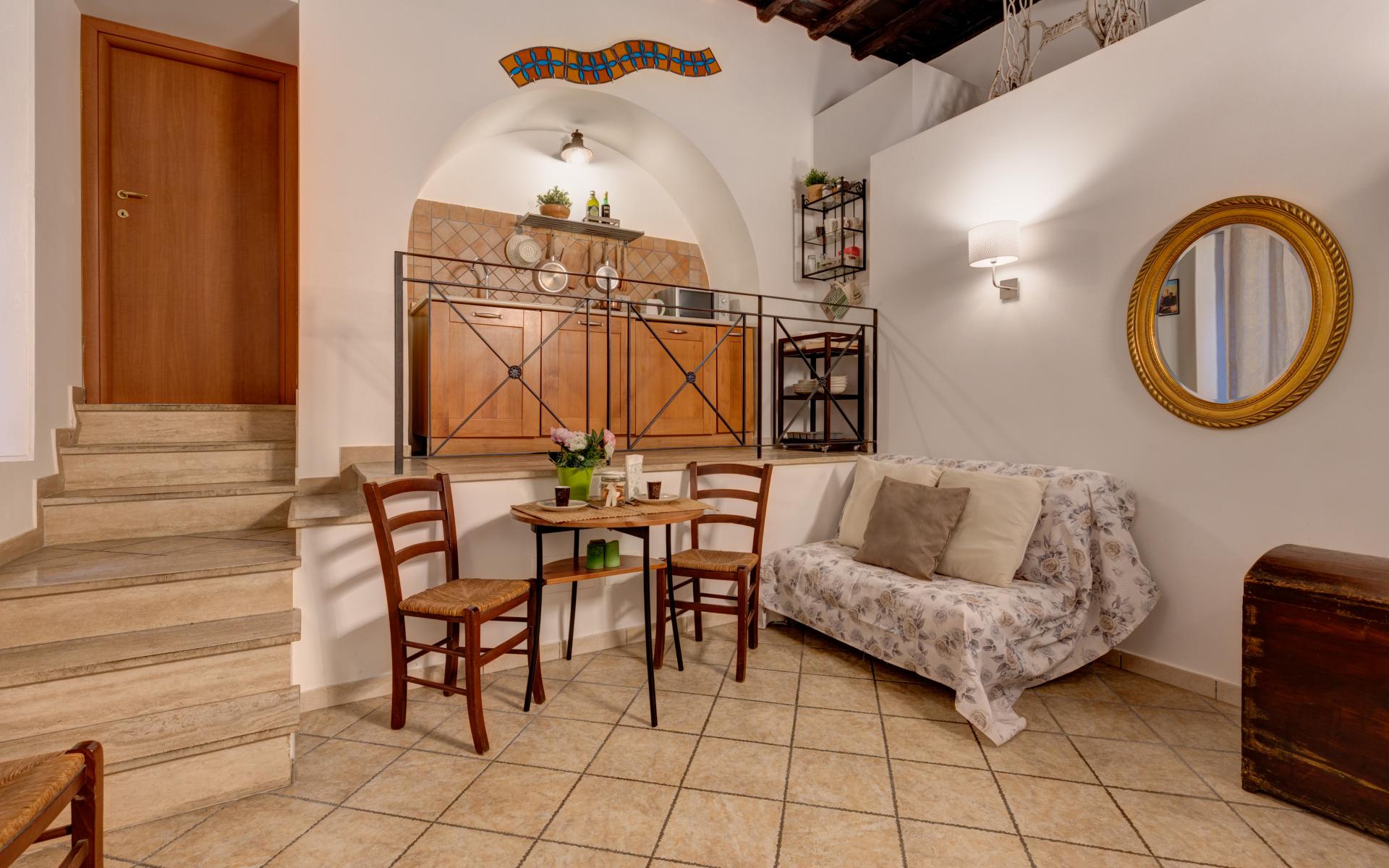 Elegante apartamento de estilo rustico, con una cama matrimonial, un sofá cama doble y una cocina totalmente equipada, con capacidad hasta 3 personas.
Equipado con aire acondicionado, secador de cabello y Wi-Fi gratuito. Tiene una entrada independiente que permite la máxima libertàd de organización, sin restricciones de tiempo.
Ubicado nel corazón de Trastevere, a 100 metros del Gueto judío, este alojamiento ofrece una esperiencia unica para poder viver unas verdaderas vacaciones "romanas" en unos de los barrios más tradizionales de la ciudad. Se puede llegar a pies a algunos de los destinos más populares de Roma, como el Circo Máximo, la Boca de la Verdad, el antiguo Teatro de Marcelo, el Gueto judío y el centro histórico.
A pocos pasos hay paradas de transportes públicos que se conectan con qualquier aria de la ciudad.
Cancelación GRATIS: Podrás cancelar la reserva de forma gratuita hasta 14 días antes de la fecha de llegada. Pagarás un 30% del precio total si cancelas durante los 14 días antes de la fecha de llegada.
Hora de entrada: 12:00
Hora de salida: 11:00 (también válido para Shabbat e Chagim)
Tipologia: apartamentos de vacaciones
Max personas: 3
Habitaciones: 1
Baños: 1
SERVICIOS
Conexión WiFi gratuita
TV de pantalla plana
Aire acondicionado
Calefacción
Baño privado
Planta baja
Zona de cocina
Nevera
Lavadora
Servicio de recogida en el aeropuerto (de pago)
Comida de Shabbat (de pago)
Secador de pelo
Ropa de cama
Toallas
Plancha para ropa
Cafetera
Microondas
Llaves de Shabbat
Plata para recalentar los platos
Temporizador de luces de Shabat
COMENTARIOS DE CLIENTES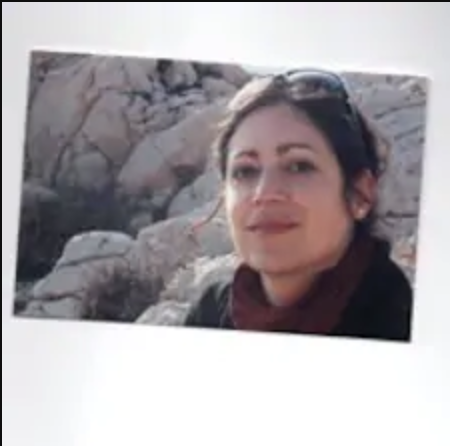 Alessandra
Luogo ricco di charme a due passi dall'Isola Tiberina. Quartiere animato, dove si possono incontrare i veri romani. Ristoranti, bar , alimentari, negozi tipici....tutto è a portata di mano! La gentilezza e la reattività di Mara e Simone sono un motivo supplementare per non lasciarsi sfuggire l'occasione . Da consigliare!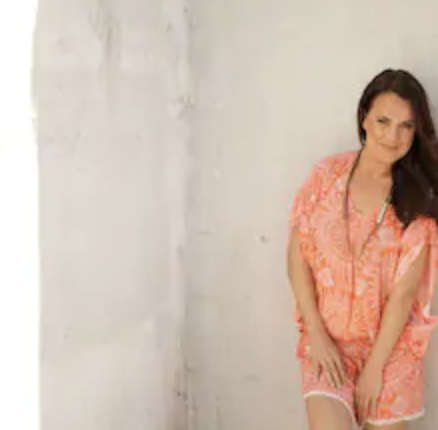 Doris
Great location and very central and next to an amazing restaurant. Mara and her husband were from the beginning great communicators and super fast in their response. Check in was spot on time and Mara's husband gave us a tour and helpful tips. Overall we had a good experience except I am a light sleeper. I had to use ear plugs to not be woken up by the passing cars.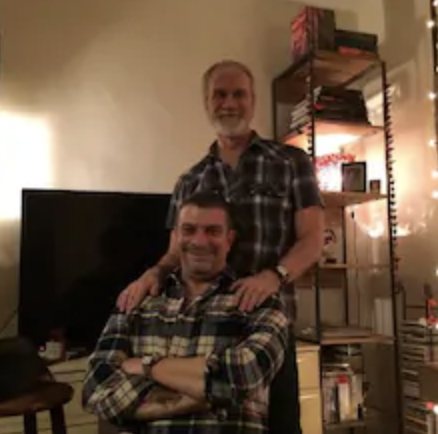 Joe
The apartment was very clean and cozy. Located in Trastevere in a quiet area within walking distance to all the great places to eat and shop. Our favorite neighborhood in Rome. The hosts were very kind and accommodating and available anytime we needed them. Made for a really relaxing and wonderful visit to Italy.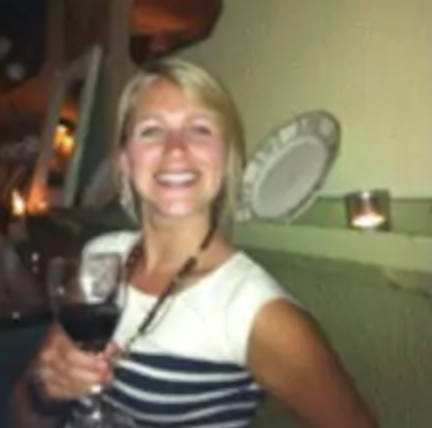 Vicky
Super apartment, exactly as per description and photos. Good amount of space and in a great location to walk to Trastevere for a fantastic array of restaurants and across the river to go to the coliseum etc. Highly recommend. Plus Mara is a very helpful host and was on hand to respond to my queries.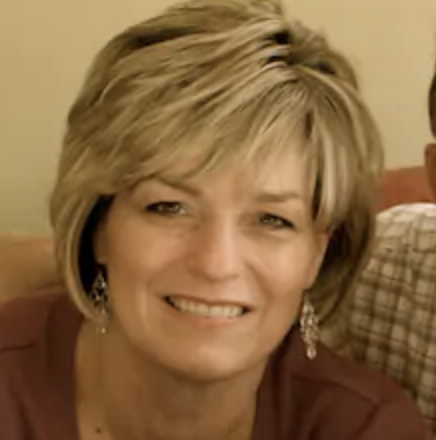 Jo Ann
Trastevere is a charming and lively area for shopping and restaurants. Mara and Simone's place is just past the noisy area in a quiet piazza. No public transportation needed - we walked everywhere. Simone graciously welcomed us and made certain we were comfortable, knew where to go, and had our airport transportation set up for our departure. We enjoyed the large windows for lots of natural lighting, and they could also be closed / shuddered when the street was busy and a bit noisy. The bed is comfortable and there's great water pressure in the shower. The small kitchen was nice for making breakfast and espresso but don't expect to do any serious cooking.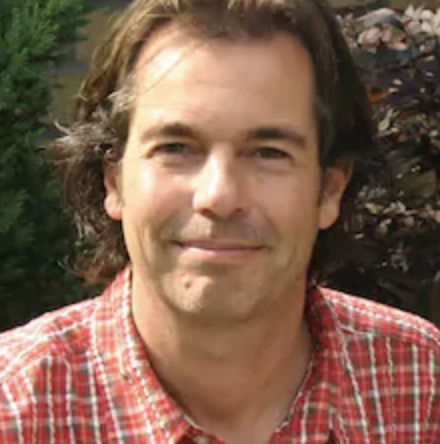 Hans

Erg fijne plek in de super fijne wijk Trastevere. Enorm veel leuke restaurants , bars en winkeltjes in de directe omgeving. Voor ons is er geen fijnere wijk om te verblijven in Rome. Het drukke centrum ligt zeer dichtbij. Zo'n 15 minuten lopen. Mara heeft ons prima geadviseerd, vervoer geregeld van Airport en haar appartement is erg gezellig ingericht.